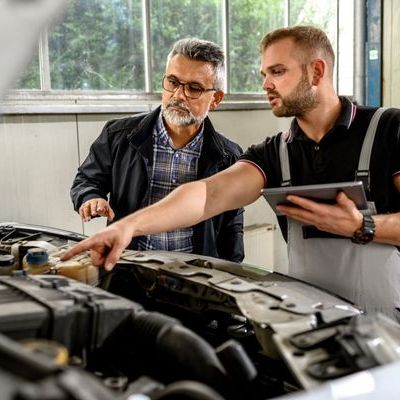 Automotive & Motors
Welcome to the "Automotive & Motors" section of the Chandler Business Directory. This comprehensive resource is your one-stop guide for all your automotive needs in Chandler. As the heartbeat of our local automotive industry, we feature only the top-tier businesses that have proven…
More
Welcome to the "Automotive & Motors" section of the Chandler Business Directory. This comprehensive resource is your one-stop guide for all your automotive needs in Chandler. As the heartbeat of our local automotive industry, we feature only the top-tier businesses that have proven themselves exceptional in their fields.
In this section, you will discover the crème de la crème of Automotive Companies; businesses that have built their reputation on integrity, quality, and impeccable customer service. They offer a wide array of services from vehicle maintenance, repair services, to the latest in auto tech.
For those unexpected automotive hiccups, we've listed the finest Mechanics in town. Trained in the latest technologies and trusted by local residents, they'll ensure your vehicle is back on the road in no time.
Auto Dealers in our directory are known for their vast selections of quality vehicles, competitive pricing, and customer-friendly practices. Whether you're in the market for a new, used, or certified pre-owned vehicle, they are ready to help you find your perfect match.
Our Auto Parts Shops section is your ultimate destination for high-quality parts and accessories. Their inventory caters to a wide variety of makes and models, ensuring that you find the right part, every time.
Need a new set of wheels? The Tire Stores listed in our directory offer a broad range of options for every type of vehicle, from compacts to SUVs, ensuring your safety and comfort on the road.
We've also rounded up the top Paint and Body shops that provide superior craftsmanship and precision in every job, whether it's a minor touch-up or a major repair.
Every auto-related industry listed here is a champion in its category, dedicated to serving the needs of both Chandler residents and business owners with efficiency and professionalism. Browse through our Automotive & Motors section, and discover your trusted partners in the journey of vehicle ownership and maintenance.
Less