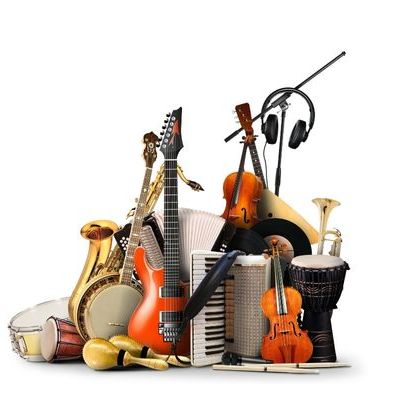 Musical Instruments
Welcome to the Musical Instruments Section
Discover the rhythm of Chandler with our Musical Instruments section in the Chandler Business Directory! Here, you'll find the best music shops, musical instruments, and music teachers in Chandler, each highly regarded in their industry and ready…
More
Welcome to the Musical Instruments Section
Discover the rhythm of Chandler with our Musical Instruments section in the Chandler Business Directory! Here, you'll find the best music shops, musical instruments, and music teachers in Chandler, each highly regarded in their industry and ready to serve Chandler residents and businesses.
Premier Musical Instruments and Music Shops in Chandler
Our Musical Instruments section represents the leading music shops in Chandler. These establishments provide a wide range of quality musical instruments, from guitars and pianos to wind instruments and percussion. Each shop is known for its diverse selection, fair prices, and knowledgeable staff, helping you find the perfect instrument for your musical journey.
Exceptional Music Teachers in Chandler
In addition to music shops, this section includes Chandler's top music teachers. These experienced professionals offer lessons for various instruments and skill levels. Whether you're a budding musician or a seasoned player seeking to enhance your skills, our listed music teachers are committed to nurturing your musical talent.
Serving Chandler Residents and Businesses
Whether you're a resident yearning to learn a new instrument or a business owner seeking quality musical instruments, our listed shops and teachers are ready to serve you. With their industry expertise, they can guide you towards the perfect musical match for your needs.
User-Friendly Directory Navigation
Our easy-to-use interface allows you to navigate the Musical Instruments section effortlessly. Compare shops and teachers, read customer reviews, and directly contact your selected service. Strike the right chord in Chandler with us today!
Less