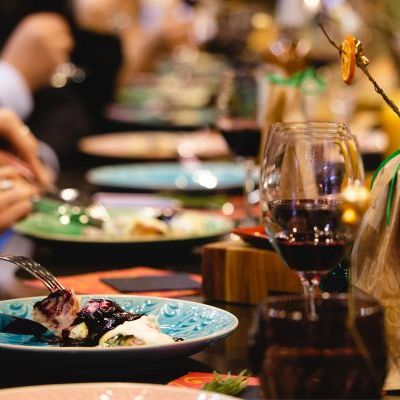 Restaurants
Welcome to the Restaurants Section
Embark on a culinary voyage with the Restaurants section of Chandler Business Directory! Here, you'll find the top Chinese, Asian, Italian, BBQ, Steakhouse, and Fast Food restaurants in Chandler, each acclaimed for their outstanding cuisine and commitment…
More
Welcome to the Restaurants Section
Embark on a culinary voyage with the Restaurants section of Chandler Business Directory! Here, you'll find the top Chinese, Asian, Italian, BBQ, Steakhouse, and Fast Food restaurants in Chandler, each acclaimed for their outstanding cuisine and commitment to serving the needs of Chandler residents and businesses.
Premier Restaurants in Chandler
Our Restaurants section represents the best of Chandler's vibrant dining scene. These establishments excel in their respective cuisines - Chinese, Asian, Italian, BBQ, Steakhouse, and Fast Food - promising authentic flavors, warm ambiances, and exceptional service. From hearty BBQs and succulent steaks to tasty fast food and exotic Asian dishes, they deliver a diverse and satisfying culinary experience.
Serving Chandler Residents and Businesses
Whether you're a resident seeking a cozy family dinner venue or a business owner planning a corporate event, our listed restaurants are ready to serve you. Offering diverse menus, catering services, and tailored dining options, these restaurants are dedicated to providing unforgettable dining experiences to suit every occasion and palate.
Effortless Directory Navigation
Our user-friendly interface allows you to navigate the Restaurants section with ease. Compare dining options, read customer reviews, and contact restaurants directly. Start your gastronomic journey in Chandler today!
Less