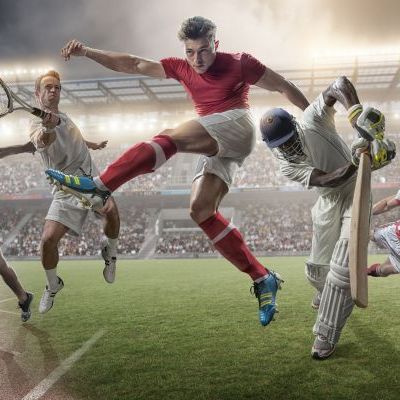 Sports & Outdors
Welcome to the Sports & Outdoors Section
Step into the exhilarating world of Sports & Outdoors with the Chandler Business Directory! Here, you'll discover the finest cycling clubs, bike shops, hunting and fishing stores, team sports, leagues, and outdoor recreation in Chandler. Each listed…
More
Welcome to the Sports & Outdoors Section
Step into the exhilarating world of Sports & Outdoors with the Chandler Business Directory! Here, you'll discover the finest cycling clubs, bike shops, hunting and fishing stores, team sports, leagues, and outdoor recreation in Chandler. Each listed entity excels in their field and is ready to serve the needs of Chandler residents and businesses.
Premier Sports & Outdoors in Chandler
Our Sports & Outdoors section highlights the best Chandler has to offer in sports and outdoor activities. From fast-paced team sports and competitive cycling clubs, to serene outdoor recreations, top-quality bike shops, and well-stocked hunting and fishing stores, we've got it all covered. These entities are recognized for their exceptional services, high-quality products, and commitment to promoting a healthy and active lifestyle.
Serving Chandler Residents and Businesses
Whether you're a resident looking to join a sports league, plan a fishing trip, or go for a bike ride, or a business owner seeking team-building activities or corporate event venues, our listings cater to your needs. They are dedicated to providing superior service, ensuring you get the most out of your sports and outdoor experiences in Chandler.
Easy Directory Navigation
Our user-friendly interface makes it simple for you to browse through the Sports & Outdoors section, compare various entities, and contact them directly. Kickstart your sports and outdoor adventure in Chandler today!
Less