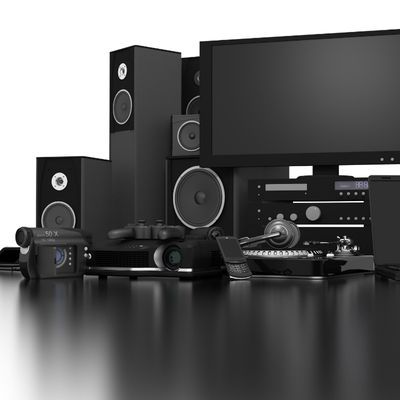 Electronics Accessories
Welcome to the Electronics Accessories Section
Welcome to the "Electronics Accessories" category of the Chandler Business Directory. This section introduces you to Chandler's leading stores that excel in providing top-quality electronics accessories, known for their superior range and…
More
Welcome to the Electronics Accessories Section
Welcome to the "Electronics Accessories" category of the Chandler Business Directory. This section introduces you to Chandler's leading stores that excel in providing top-quality electronics accessories, known for their superior range and exceptional customer service.
Chandler's Top Electronics Accessories Stores
Here we spotlight Chandler's best electronics accessories stores, handpicked for their expansive collections, latest accessory technology, and an unwavering commitment to customer satisfaction.
Dive into a Universe of Accessories
These stores feature an impressive array of electronics accessories from leading and emerging brands, including but not limited to chargers, headphones, phone cases, screen protectors, cables, and so much more. Whether you're a tech enthusiast or a gadget newbie, there's something for everyone.
Serving Chandler's Residents and Businesses
Our highlighted stores cater to both residents and business owners in Chandler. They offer a diverse range of solutions for your personal electronics needs or commercial purposes, always providing top-quality products and tailored customer service.
Your Companion in the Electronics Accessories World
The "Electronics Accessories" section is your reliable companion in the ever-evolving world of electronics accessories. Browse through our listings to find your go-to store in Chandler.
Less